Four individuals have been convicted for the murder of journalist Soumya Vishwanathan more than 15 years after she was killed in 2008. The verdict was delivered by a Delhi Court.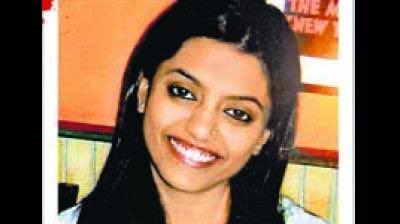 Delhi Court convicts four accused for the murder of journalist Soumya Vishwanathan, more than 15 years after she was killed in 2008. #SoumyaVishwanathan #DelhiCourt pic.twitter.com/VKDyPnK1JH

— Live Law (@LiveLawIndia) October 18, 2023
Delhi Court Convicts Four Accused for the Murder of Journalist Soumya Vishwanathan
In a landmark verdict, the Delhi Court has finally convicted four accused individuals for the murder of journalist Soumya Vishwanathan. This development comes more than 15 years after the heinous crime took place in 2008, sending shockwaves through the media and the nation as a whole.
Soumya Vishwanathan, a talented and promising journalist, was brutally killed while returning home from work late at night. Her murder raised serious concerns about the safety and security of journalists, particularly women, in the country. The case had remained unresolved for over a decade, leaving her family and colleagues in a state of anguish and frustration.
The recent conviction gives hope to the grieving family and the entire journalistic community. It serves as a reminder that justice can prevail, even if delayed, and that perpetrators cannot escape the consequences of their actions indefinitely.
The court's decision is a significant step towards upholding the rule of law and ensuring the safety of journalists. It sends a strong message that crimes against journalists will not go unpunished, and the judicial system will work tirelessly to deliver justice.
While the verdict brings some closure to the case, it also raises concerns about the long delays in the Indian judicial system. It took more than 15 years for the accused to be convicted, highlighting the need for timely and efficient handling of criminal cases. Such delays not only hinder justice but also erode public trust in the legal system.
It is crucial for the Indian government to address the systemic issues that lead to such delays and ensure that the wheels of justice turn swiftly. Timely justice not only provides closure to victims' families but also acts as a deterrent for potential criminals.
As the nation celebrates this long-overdue conviction, it is imperative to remember Soumya Vishwanathan's life and work. She was a bright young journalist who had a passion for her profession and strived to make a difference through her reporting. Her tragic death served as a wake-up call for the media industry and the society at large, prompting discussions on the safety and security of journalists.
May this verdict serve as a precedent for future cases and contribute to a safer environment for journalists in India. Let us honor Soumya Vishwanathan's memory by continuing to fight for justice and press freedom..
Source
@LiveLawIndia said #BREAKING Delhi Court convicts four accused for the murder of journalist Soumya Vishwanathan, more than 15 years after she was killed in 2008. #SoumyaVishwanathan #DelhiCourt