All armed Palestinian groups in the West Bank have reportedly attacked Israeli police posts, resulting in multiple deaths and injuries. The situation is ongoing.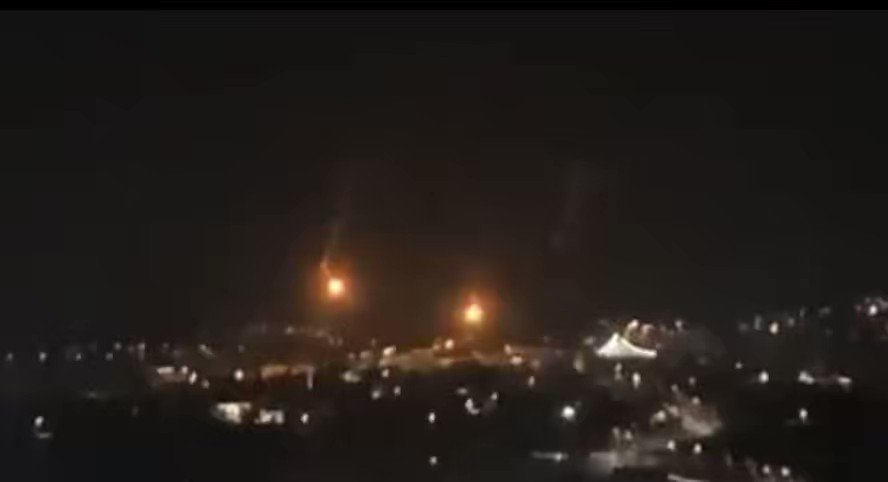 #BREAKING All armed Palestinian groups in the West Bank are reported to have attacked Israeli police posts.

There are many dead and injured pic.twitter.com/Guyy60MkCo

— UKR REPORT (@UKR_Report) October 13, 2023
Title: Escalating Tensions in the West Bank: Palestinian Groups Attack Israeli Police Posts
In a shocking turn of events, all armed Palestinian groups in the West Bank have launched a coordinated attack on Israeli police posts, resulting in multiple casualties and injuries. The incident has further exacerbated the already tense situation in the region, causing widespread concern and alarm.
The attack, which took place recently, has been reported by UKR Report, a renowned news outlet. While specific details regarding the scale and intensity of the assault are yet to be confirmed, it is evident that the consequences have been devastating. The clash between the Palestinian groups and Israeli police has resulted in a significant loss of life and injuries on both sides.
This recent escalation of violence has only fueled the ongoing conflict between Israelis and Palestinians, which has plagued the region for decades. The West Bank, a territory claimed by both sides, has been a site of frequent clashes and tensions. The attack on Israeli police posts signifies a disturbing shift in the dynamics of the conflict, with armed Palestinian groups directly targeting security forces.
The incident has caused international concern, with many nations urging for an immediate de-escalation of tensions. The United Kingdom, among other countries, has called for restraint and dialogue to prevent further bloodshed. Diplomatic efforts are underway to mediate between the conflicting parties and find a peaceful resolution.
In the wake of this attack, it is crucial for all stakeholders to prioritize dialogue and diplomacy over violence. A peaceful and negotiated settlement is the only sustainable solution to the Israeli-Palestinian conflict, one that respects the rights and aspirations of both nations.
The international community must come together to support efforts aimed at fostering peace, stability, and security in the region. It is imperative to address the root causes of the conflict and work towards a comprehensive and just resolution that ensures the long-term coexistence of Israelis and Palestinians.
As the situation unfolds, it is hoped that a renewed commitment to dialogue and peaceful negotiations will prevail, paving the way for a future where all individuals in the West Bank can live in peace and security..
Source
@UKR_Report said #BREAKING All armed Palestinian groups in the West Bank are reported to have attacked Israeli police posts. There are many dead and injured